Stay protected with an All-Pro HVAC Maintenance Plan!
Your air conditioning and heating systems are put under a lot of stress each year. Running nearly non–stop 12 months a year and undergoing the rigors of the South Florida summer, these systems will wear down quickly if not properly maintained. Your electrical system should also be checked for not only proper operation but for safety as well.
That's why All-Pro Electrical and Air Conditioning offers residents in South Florida Electrical and HVAC maintenance programs suited to your needs – The Safety and Efficiency Partner Plan, with annual checkups for both Electrical and Air Conditioning with preferential repair services if something goes wrong with your system. If you don't yet have an annual maintenance plan for your Electrical and/or HVAC system, call us today to learn more about what we can offer you.
Join the Safety and Efficiency Partner: The Importance of a South Florida Electrical and HVAC Maintenance Program
With 300 days of sunshine and average monthly temperatures in the 90s, South Florida puts a lot of stress on even the most expensive HVAC systems. While rated for 10–20 years, an HVAC system that is not regularly inspected and maintained can experience an abnormally high number of breakdowns leading to excessive costs. Also, many manufacturers will not warranty parts.
That's where All-Pro Electrical and Air Conditioning Club comes in. Preventive maintenance for your HVAC system ensures more efficient operation of your HVAC system, lower energy costs, a longer life span for your entire system, and fewer breakdowns when you can least afford it. It's peace of mind for a system you rely on every single day.
Benefits to Members of All-Pro Safety and Efficiency Partner Plan: What HVAC Maintenance in South Florida Entails
Service plans are available in different formats – with monthly or annual payments and with a wide array of different services included. Standard HVAC maintenance plans from All-Pro Electrical and Air Conditioning include:
Preferred Pricing for Electrical and Air Conditioning for all installations, repairs, and replacement services.
All parts and labor are warrantied for at least five years for Club Members. Electrical upgrades have a lifetime warranty.
Emergency service within 24 hours of any call with no additional overtime charges.
One or Two tune-up plans for your electrical and air conditioner or heating systems each year.
With a maintenance plan, you know your Electrical and HVAC system will work as needed throughout the hottest days of summer and the coolest days of December and January each year, as well as the lowered costs and preferred pricing and availability of one of South Florida's quality service providers.
On top of all this, you can transfer your service plan between old and new systems if you decide at any point to have All-Pro Electrical and Air Conditioning install a new, higher efficiency heating or air conditioning system for your home or upgrade your electrical system.
If you are ready to have your heating and air conditioning system maintained by one company trusted by more of your neighbors than anyone else, call All-Pro Electrical and Air Conditioning today and set up your annual Electrical and HVAC maintenance plan. We are standing by and ready to take your call and get your home the service and care it needs to remain comfortable and safe for years to come.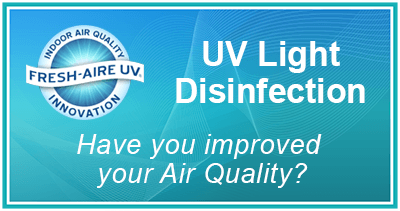 All-Pro Electrical & Air Conditioning services these areas:
AND MORE...