Air Conditioning Repair in Boca Raton, FL by All-Pro Electrical & Air Conditioning
If you arrange to have regular maintenance for your home's air conditioning system (and you absolutely should), it will rarely need to have repairs done. But there is no way that you can avoid all repairs. When you air conditioner begins to show signs that it is starting to fail—or if it should fail entirely—you need to know that you can call up professional repair technicians, any time of the day or night.
At All-Pro Electrical & Air Conditioning, we aim to provide 100% customer satisfaction on every job we do. We won't be happy with the repairs we do for your air conditioning system until you're happy with them. When you contact us for air conditioning repairs, you can rest assured that you've placed the work in the most skilled hands possible.
If you find yourself needing fast and effective air conditioning repair in Boca Raton, FL, give the technicians at All-Pro Electrical & Air Conditioning a call. They are available 24 hours a day for your convenience.
Signs You Need to Call Us for AC Repairs
Not all air conditioning malfunctions are as obvious as the system stopping and refusing to turn back on. There are early warning signs that will inform you that it's time to pick up the phone and call our technicians:
Strange noises: Among the sounds that you shouldn't hear from your air conditioner on a regular basis are clicking, grinding, hissing, and screeching. These sounds can indicate dying motors, leaking refrigerant, bad capacitors, and more. Never hesitate about calling for repairs when these noises start.
Poor airflow from the vents: When the airflow from the vents into your rooms starts to turn sluggish, you may have issues with the air conditioner or inside the ductwork. It will take professionals to find out what the trouble is and then repair it.
Ice on the evaporator coil: There are a number of reasons for frost to start to develop along the air conditioner's indoor coil. None of them are good, and you need to have the problem attended to by technicians as soon as possible.
Some Common Air Conditioner Repairs
Our experienced team of AC technicians has handled all types of repairs for air conditioners over the years. Below are some of the common ones we do to restore faulty ACs:
Sealing refrigerant leaks: Refrigerant escaping from leaks along the copper lines will create serious issues for an air conditioner, even leading to the compressor burning out. Technicians will locate and seal the leaks, then recharge the refrigerant to its proper level.
Cleaning coils: Dirt along either the evaporator or condenser coils will result in a plunge in efficiency and effectiveness for the whole system. Repair experts must detach the coils and clean them.
Replacing failed capacitors: The capacitors are responsible for transmitting electricity to the motors to start them and keep them running. If a system begins to "hard start," you will need to have technicians replace failed capacitors.
Let Us Handle Your AC Repair
There are many more types of malfunctions that could affect your air conditioning system. You can trust us to take care of repairing them so that you have your home's cooling restored rapidly. Reach out to All-Pro Electrical & Air Conditioning for air conditioning repairs, any time of the day or night.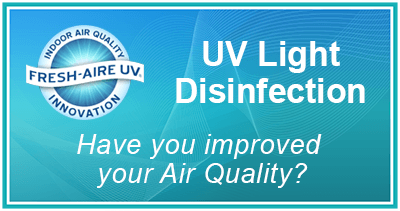 All-Pro Electrical & Air Conditioning services these areas:
AND MORE...