Thermostats in Boca Raton, FL by All-Pro Electrical & Air Conditioning
Have you ever stopped to consider how important the thermostat on the wall of your home is to the performance of your air conditioning system? Because thermostats are small objects, designed to look unobtrusive, they are easy to overlook. But they are a critical part of keeping your home comfortable and maintaining an efficient AC. If your thermostat starts to malfunction, it can mean serious trouble for your air conditioner. An outdated thermostat can also cause problems that you not even be aware of: a thermostat upgrade can mean a major upgrade for your air conditioning system in general.
If you have questions about thermostats, or if you wish to schedule service for one, call All-Pro Electrical & Air Conditioning. We provide upgrades, replacements, repairs, and more for thermostats in the area. We will see that your air conditioning system runs its best thanks to our excellent thermostat services.
If you are in need of service for thermostats in Boca Raton, FL and the surrounding areas, get in touch with the experienced team at All-Pro Electrical & Air Conditioning.
Problems a Malfunctioning Thermostat Can Cause
It only takes a minor miscalibration in a thermostat to trigger problems with your air conditioning. When a thermostat begins to sense incorrect temperatures, it will turn the AC on and off at inappropriate times, lowering indoor comfort. It can also start the air conditioner "short–cycling," where the system comes on and off rapidly, wasting energy and wearing down the compressor toward an early replacement.
Trouble with the wiring in a thermostat can lead to it losing its connection to the air conditioner. In some cases, this will lead to an AC that won't turn on, and in others an AC that won't turn off. Because it is difficult to know when a failed air conditioner is the fault of the thermostat or some other problem, you must call on professionals to look into the issue. They will find the correct repair solution.
Some Choices for Thermostat Upgrades
The technology of thermostats has advanced far since manual models with sliders and dials. If you still have one of these older types of thermostats, consider one of the below options:
Digital programmable thermostat: With a digital thermostat that has programmable features, you will have more precise control over your home's temperature. Digital models are more accurate with their settings, and the programming allows you to automate when the AC comes on and off. This will help you have comfort whenever you need it without having to waste money keeping the system running.
Wireless thermostats: With a wireless thermostat, you have much greater freedom with placing the unit in the ideal spot in the house. Wireless thermostats also come with remote controls, so you can adjust the temperatures from across the room.
Smart thermostats: This is the current cutting edge in thermostat technology. A smart thermostat learns from your history of temperature settings, and then it develops its own programming that maximizes energy savings without compromising quality. You can also control smart thermostats remotely through a Wi–Fi connected device.
Call Us for Thermostat Service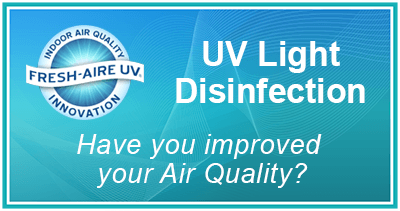 All-Pro Electrical & Air Conditioning services these areas:
AND MORE...