Outdoor Lighting in Boca Raton, FL by All-Pro Electrical & Air Conditioning
Being able to step into one's home and to illuminate that living space with the flip of a switch is a great convenience. Of course, so too is the ability to find one's way to his or her front door safely. That is precisely why you should pay every bit as much attention to your outdoor lighting as you do to that within your home.
If you are interested in adding new outdoor lighting fixtures to your property, if you find that your existing outdoor lighting leaves anything to be desired, or if you simply want a dead light replaced professionally, then All-Pro Electrical & Air Conditioning is the company to call. We specialize in all sorts of outdoor lighting products and services, and we can handle any job that you may need completed. Contact us today for more details regarding the outdoor lighting services that we offer throughout the area.
All-Pro Electrical & Air Conditioning provides outdoor lighting installation, replacement, repair, and maintenance services in Boca Raton, FL and the surrounding areas.
Why Invest in an Outdoor Lighting System?
Different homeowners choose to install outdoor lighting systems for different reasons. Some are simply happy to have lights at the top of the front steps or at the rear entrance. Other homeowners choose to add efficient LED lights to their porches or patios to make that space more usable, while some people simply want to keep their homes safe with motion activated floodlights or security lighting systems. Whatever type of outdoor lighting you may be interested in, know that our experts are the ones that you can count on to design and install that lighting system properly.
Simply choosing the type of outdoor lighting scheme that you are after is the first step in ensuring the successful installation of your outdoor lights. If you have any questions regarding the options that we offer, including bright and highly efficient LED lights, just give us a call. We have the answers that you need to choose your outdoor lights wisely. Once you have, you can count on us to install your system with the greatest of care.
Do You Need Outdoor Lighting Repairs?
Whatever types of outdoor lights you decide upon (landscape lighting, security lighting, etc.), it is important that those lights function as consistently and effectively as possible. In many instances, the wiring that your lights require will be contained in a buried conduit, meaning that you won't have to look at ugly cables snaking their way throughout your property. In order to assess the condition of such wiring, though, as well as to repair any damages to your lighting fixtures themselves, you must hire a trained professional. Only then can you count on outdoor lighting systems meeting your needs, and providing you with the exceptional performance that you deserve.
Illuminate your property precisely as you wish to by hiring the outdoor lighting pros on the All-Pro Electrical & Air Conditioning team to complete your installation, replacement, and repair services. We will make sure that your outdoor lighting system is installed right the first time, and that any problems it may encounter are resolved entirely in a quick and reliable manner. Give us a call today to get started.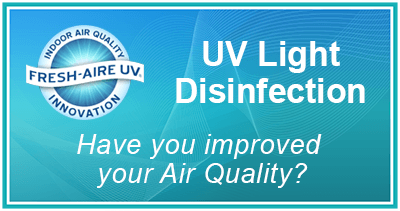 All-Pro Electrical & Air Conditioning services these areas:
AND MORE...