Commercial Air Conditioning in Boca Raton, FL by All-Pro Electrical & Air Conditioning
Living in this part of the country means that you had better get used to long, intensely hot summers. However, hot as it may get outside, you have to remember that your clients, tenants, and employees depend upon you in order to keep your commercial property comfortable year round. Failing to provide them with a comfortable environment is not the right way to make a great impression.
That is why you ought to schedule your commercial air conditioning services with the professional commercial AC technicians on the All-Pro Electrical & Air Conditioning team. Whatever type of commercial AC system that you may use, and whatever service that system may require, we're certain that we can get the job done right. Give us a call for everything from new installations to routine maintenance and unexpected repairs.
All-Pro Electrical & Air Conditioning provides commercial air conditioning installation, replacement, repair, and maintenance services in Boca Raton, FL and the surrounding areas.
We Install and Replace Commercial Air Conditioners
The very first step in ensuring that you are able to make the right impression on your clients, while also keeping your workforce cool and comfortable, is to schedule your commercial air conditioning installation services with trained, qualified professionals. Those are the only types of technicians that you will find on our staff. We'll make sure that your commercial property is outfitted with the right cooling system for your personal preferences, and that that system is of the right size and expertly installed in order to meet the demands of your property. You deserve nothing less.
If your air conditioner is too small to effectively cool your commercial property, then it is going to struggle to bring temperatures down. It will waste energy in doing so, leaving you to pay higher cooling costs for a weaker performance. You are no better off with an oversized system, though, as such systems can short cycle frequently, suffering unnecessary wear and tear. When we install your new commercial air conditioner, or handle a long–needed central AC replacement on your property, you are guaranteed to have a quality system in place, and that system will be serviced by experts who truly care.
We Offer Commercial Cooling Repair and Maintenance
There are a whole lot of different commercial cooling systems available in the area, from packaged units and rooftop units to heat pumps and many others. One thing that they all share in common, though, is that no commercial air conditioner is going to function with 100% reliability. With any system working as hard as your commercial AC will, trouble is bound to develop over time. When the time comes to have your commercial air conditioning repairs completed, make sure that it is our number you dial.
Not only can we repair your damaged commercial air conditioning system, but the technicians on our staff are also happy to handle your commercial air conditioning maintenance needs. Routine commercial AC maintenance is necessary in order to keep your commercial cooling system functioning at peak performance and efficiency levels. Let the commercial HVAC and electrical pros at All-Pro Electrical & Air Conditioning install and service your system every step of the way. Only then will it cool with the reliability and affordability that you demand as a commercial property owner.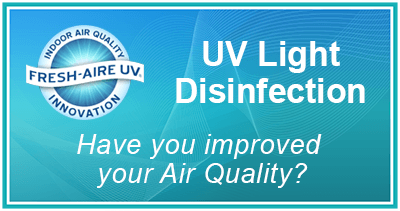 All-Pro Electrical & Air Conditioning services these areas:
AND MORE...