Commercial Smoke Detectors in Boca Raton, FL by All-Pro Electrical & Air Conditioning
In terms of keeping any commercial property safe, the commercial smoke detector may just be the most important piece of equipment available. When a fire breaks out in a commercial property, you don't want your clients, tenants, or employees to wait to feel the heat of the flame before they realize that they are in danger. Where there's smoke, there's fire, and professionally installed commercial smoke detectors are the best way in which to alert those within your commercial property of its presence.
Let All-Pro Electrical & Air Conditioning know if you have any commercial smoke detector service needs. Not only do we offer outstanding smoke detectors for installation in new properties, but we are also happy to replace old or damaged smoke detectors in your property. Contact us today, and know that everyone in your commercial property is safer thanks to the quality of your commercial smoke detection system.
All-Pro Electrical & Air Conditioning provides commercial smoke detector services in Boca Raton, FL and the surrounding areas.
Why Schedule Professional Commercial Smoke Detector Installation Services?
You may be a hands–on type of commercial property owner, or you may have a property manager that you trust completely with the day to day operations of your commercial property. Either way, you must accept the fact that some services require the expertise, certification, and experience that only trained professionals can offer. This is the case with the installation of commercial smoke detectors.
There are a few reasons as to why this is the case. First and foremost are issues of legality. Your commercial property must meet a number of different fire codes, and the installation, placement, and type of smoke detectors in place with play into this. Additionally, the kind of work required to hardwire smoke detectors right into the electrical system is beyond what any amateur or novice can safely handle on his or her own. Trust us when we tell you that you absolutely must schedule your commercial smoke detector installation services with trained professionals.
When to Replace Commercial Smoke Detectors
Your commercial smoke detectors are not going to last forever. It is vital that they are tested and assessed on a regular basis to ensure that they are still in fine working condition. Of course, even if these smoke detectors are deemed to be working well, they also must be replaced after a certain amount of time. Generally speaking, most smoke detectors ought to be replaced at least every 10 years. Speak with your commercial electrician about the replacement needs of your particular smoke detectors.
While it is important that you provide all those within your commercial space with a comfortable environment, it is even more important that you maintain a safe environment within your commercial property. By having the proper amount of smoke detectors professionally installed in your commercial space, you can ensure that this is the case. Contact All-Pro Electrical & Air Conditioning to work with commercial electricians that you can trust. We'll make sure that your devices are in fine working condition.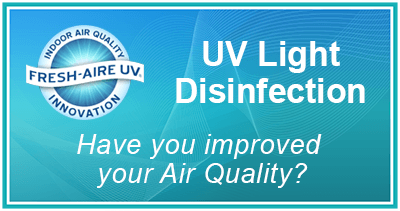 All-Pro Electrical & Air Conditioning services these areas:
AND MORE...