Air Conditioning Services in Boca Raton, FL by All-Pro Electrical & Air Conditioning
Proper air conditioning is not an optional addition for a home. Our summers are long, intense, and humid, and unless you have a professionally installed and serviced AC to deal with these conditions, life will become very unpleasant. Fortunately, you only need to reach out to All-Pro Electrical & Air Conditioning for high quality installation, repairs, and maintenance for air conditioning systems. Our technicians have the years of experience necessary to see that your home receives a continual flow of cool air throughout its rooms, and that it works at top energy efficiency that will save you money each time the system comes on. Our team is also available 24 hours a day to deliver emergency repairs. We are committed to 100% customer satisfaction and exceeding expectations every day.
If you are looking for quality air conditioning services in Boca Raton, FL and the surrounding areas, call the skilled professionals at All-Pro Electrical & Air Conditioning.
Our Central Air Conditioner Services
Servicing and air conditioner involves many different jobs, and we are proud to provide all of them. Whether you are building a new home and are planning the air conditioning system that will keep it cool, or you simply want to schedule a regular maintenance inspection and tune–up for your current AC, you will find the right technicians who can take on the job when you contact us. Below are the services we offer to improve and protect your home's cooling:
Air Conditioning Installation
When it comes to installing central air units, there are many choices for your home—more than even ten years ago. How can you select the best one to suit your needs? Simple: just call us! You will need to have professionals to install your new AC unit, so make sure that you have them involved in the process from the start. Our team will shepherd the installation of the ideal new air conditioner for your home from the first step to the last, and we guarantee your satisfaction with the results.
Air Conditioning Maintenance
Florida weather puts serious stress on an air conditioning system in a home, and it's crucial that you have your system inspected and tuned–up once a year, preferably in the spring. We offer a multi–point tune–up for your air conditioner that will help make it more energy efficient and give it a longer life. Call us today to arrange for routine maintenance service.
Air Conditioning Repair
The complexity of modern air conditioning systems makes them beyond the help of anyone who doesn't have professional training. Don't try to go "do–it–yourself" when your AC starts to malfunction; you will probably only create greater problems! But you can reach our repair professionals 24 hours a day, and we will see that your cool home environment is rapidly restored.
Air Conditioning Replacement
An air conditioner from a top manufacturer that receives annual maintenance can last 15–20 years. But no amount of care or repairs can keep an AC working forever, and eventually you will need to call professionals to replace it with a new, higher–efficiency system. Turn to our experts when that time arrives for your air conditioner, and we will see that the new AC goes into place quickly so you will hardly have time to miss the old one.
Ductless Air Conditioning
For older homes that lack space for ductwork, or for new home construction, a ductless AC is a great choice. These cooling systems work through mini air handlers mounted inside rooms that give you point cooling like a window unit, but with the power and efficiency of central air units. They also use less electricity than standard central air conditioners and help improve indoor air quality. We provide a full range of services for ductless cooling.
Heat Pumps
If you want to have cooling and heating combined in a single system, a heat pump is the solution for you. A heat pump works like an air conditioner, except that it can reverse the direction it moves heat and bring it into your home as well. For Florida weather, the energy efficiency of heat pumps makes them a terrific choice. We offer new installation, replacement, repair, and maintenance service for quality heat pumps.
Thermostats
A thermostat may be a small unit, but it can make or break an air conditioner. We repair malfunctioning thermostats, and also install upgrades to take thermostats to the next level in technology and energy savings. Call us today to learn more about what we can do to improve your air conditioning with our thermostat services.
Make Us Your Choice for AC Service
Customers are our #1 priority at All-Pro Electrical & Air Conditioning, and we strive to meet and exceed expectations on every job we do. We take pride in the air conditioning services we provide that keep homes comfortably cool all through the long hot seasons. If you are in need of AC installation, replacement, repairs, or maintenance, just give us a call and leave the rest to our skill and experience.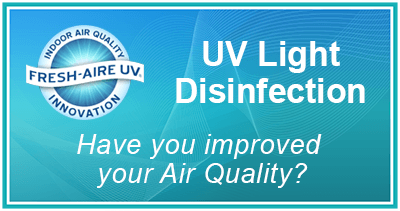 All-Pro Electrical & Air Conditioning services these areas:
AND MORE...