Commercial Lighting in Boca Raton, FL by All-Pro Electrical & Air Conditioning
Lighting up the interior of your commercial space and keeping your outer property safe with sufficient outdoor commercial lighting should be top priorities. Give All-Pro Electrical & Air Conditioning a call today if you are at all dissatisfied with your commercial lighting systems. Our electricians will work with you to define your commercial lighting goals, and will go about installing and revamping your system as needed.
Commercial lighting serves a number of purposes, from the completely functional to the fully aesthetic. Walking the line between the two can be difficult, but we can help. When you let us design, install, and service your commercial lighting system, you will be pleased with the end results.
All-Pro Electrical & Air Conditioning provides commercial lighting services in Boca Raton, FL and the surrounding areas.
Commercial Indoor Lighting Installation and Service
Different types of commercial properties require different types of commercial lights. You don't want to have your fancy bistro lit by harsh fluorescents, nor do you want to have your assisted living facility too dim for residents to roam safely. Simply choosing what type of lights to use in your commercial space can prove to be a lot trickier than you may think. When you add in the level of expertise required to successfully install those lights and to safely wire them into your commercial electrical system, it should be obvious that you must enlist the services of trained, professional electricians.
When you hire our staff to install your commercial lighting system in your property, you can count on that lighting system being carefully designed and for products of the highest quality to be used. We will work closely with you, so that we understand fully the look that you are going for. From the lighting fixtures to the types of bulbs used and the controls available, we want to ensure that you enjoy a completely customized commercial lighting experience. Contact us today to get started. Should you have existing lights that are flickering, fixtures that are out of date, or any other issues that need addressing, we are happy to handle your commercial lighting repairs and replacements as well.
Call for Commercial Outdoor Lighting Services
Outdoor lights can really take a beating, as they are exposed to the elements in ways that indoor lighting systems simply are not. When you add to this the level of usage that such systems are subject to, it becomes clear that commercial outdoor lights face some serious challenges in their operation. The good news is that you can count on our staff to not only install quality outdoor lights on your commercial property, but to install them properly and to serve them expertly so that they function precisely as intended. Contact us to get started.
Outdoor commercial lighting systems serve various functions. They can keep your property safe from prowlers at night, and they can also serve to accentuate unique architectural flourishes or landscape characteristics on your property. Regardless of your commercial lighting needs, the professional commercial electricians at All-Pro Electrical & Air Conditioning are the ones that you can count on to get the job done right every step of the way.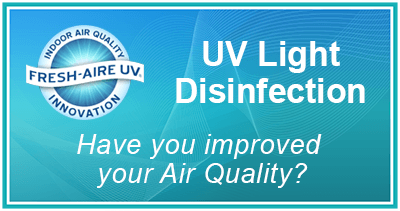 All-Pro Electrical & Air Conditioning services these areas:
AND MORE...