Commercial Electricians in Boca Raton, FL by All-Pro Electrical & Air Conditioning
Commercial properties are varied and unique, but all share a few items in common. Not least of these commonalities is the need for a bountiful supply of dependable, safe electricity for use throughout the property. If you are serious about getting the best performance possible from your commercial electrical system, just give us a call.
The commercial electricians on our staff are some of the finest in the industry, and are extensively trained in order to handle any commercial electrical services needs that you may have. Contact us today to get started. By enlisting the service of the pros here at All-Pro Electrical & Air Conditioning, you can count on nothing shy of truly exceptional workmanship.
All-Pro Electrical & Air Conditioning provides commercial electrical services in Boca Raton, FL and the surrounding areas.
What Our Commercial Electricians Can Do for You
Owning commercial property can be stressful, regardless of what type of business you may be in. The good news is that hiring our commercial electricians to complete all of your commercial service needs is an easy way to eradicate some of that stress from your life. We offer a comprehensive selection of services to our clients, including the installation of commercial ceiling fans, the repair of commercial lighting systems, and more. We are also happy to handle any tenant improvements or repairs that you may require, be they in assisted living facilities, apartment buildings, or office complexes. Don't let keeping up with your commercial electrical service needs become a full time job in and of itself. Enlist the help of the pros on our staff.
Commercial Ceiling Fans
Whether you want to add a stylistic flourish to your office, or you want to provide your tenants with the option of using a ceiling fan in order to supplement their cooling systems, make sure that you schedule your commercial ceiling fan installation services with us. We can also repair any wobbly or unreliable ceiling fans that you may have throughout your property. With the right ceiling fan in place, you can really bridge the gap between fashion and function in your commercial property.
Commercial Lighting
The way in which you illuminate your commercial property can have a serious impact on the comfort level within that space. Don't put your employees' retinas at risk with harsh, clinical lighting throughout your commercial space. Work with our professional commercial electricians to ensure that you have a quality commercial lighting system installed, as well as that this system is well–designed from the bottom up.
Commercial Smoke Detectors
Is your commercial property well outfitted with reliable commercial smoke detectors? If not, then you absolutely must schedule commercial smoke detector services with the commercial electricians at All-Pro Electrical & Air Conditioning immediately. Such important safety devices are nothing to take chances with, nor are they an area in which to start cutting corners. You are a responsible commercial property owner, and you know that the safety of those within your space is, to some degree, in your hands. Protect the safety of clients, employees, and tenants with professionally installed commercial smoke detectors throughout your property.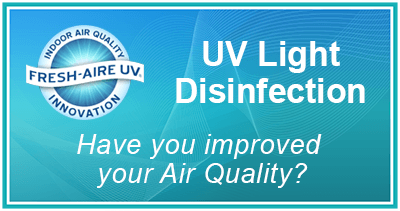 All-Pro Electrical & Air Conditioning services these areas:
AND MORE...