Air Filtration Systems in Boca Raton, FL by All-Pro Electrical & Air Conditioning
One of the standard ways of removing unwanted particles from the air moving through the HVAC system of a building is with a mechanical air filter. These filters use a mesh of fibers, usually fiberglass, to trap larger pollutants while allowing the airflow to continue. A professionally-installed air filtration system can stop more than 99% of contaminants 0.3 microns in size or larger, and this makes a significant improvement in indoor air quality.
Air filters are not the answer for all homes that suffer from air quality issues. To find out what you need to improve the air in your home, call on All-Pro Electrical & Air Conditioning. We offer a variety of indoor air quality solutions, including quality air filtration systems, and we back our work with a 100% satisfaction guarantee.
The indoor air quality specialists at All-Pro Electrical & Air Conditioning offer service for air filtration systems in Boca Raton, FL and the surrounding areas. Call us today to schedule service.
Why You Need Professionals for Air Filtration Installation
You may think that it's unnecessary to have professionals handle the job of putting in air filters. Can't you just do it on your own? The answer is no. What's at issue here is seeing that the right filter is put in. The wrong filter will end up creating problems for an HVAC system and it will not do the job it is supposed to.
For example, the HEPA filter is one of the most powerful air filters available, and can stop viruses and microbes from passing through. However, a HEPA filter is almost always too powerful for a residential HVAC system and will end up cutting off airflow from the heater and air conditioner. Determining the right type of filter that will trap the pollutants in your air but also will not end up causing your heating and cooling bills to skyrocket is something you must leave to professionals. They will not only find the right filtration system for your home, they will see that it is installed so it does its job.
We Offer Replacement Air Filters
As air filters work, they trap more and more pollutants in their mesh. Eventually, they will need to be replaced before they start to cut off airflow. The frequency with which you will need to have your filters replaced can range from every three months to once a year. You can replace some of the filters on your own, but you should also arrange for annual maintenance from professionals to see if you need to alter the replacement schedule.
Contact Us for Quality Air Filtration
Although your air conditioner has a filter in it already, this particular filter is designed to stop dust and dirt from entering the AC's cabinet and damaging the components inside. If you want cleaner air, you will need a more extensive filtration system, and the indoor air quality specialists at All-Pro Electrical & Air Conditioning can provide this for you. We will find the right type of filters to serve your needs, install them, and deliver routine maintenance to see that the filtration system does its job for many years to come.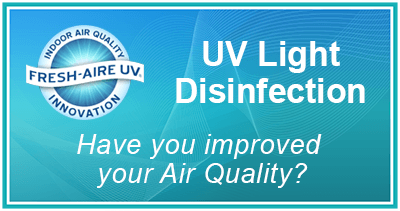 All-Pro Electrical & Air Conditioning services these areas:
AND MORE...