Ductless Air Conditioning in Boca Raton, FL by All-Pro Electrical & Air Conditioning
In the popular imagination, home air conditioners come in just two types: the window AC unit, and the central AC that connects to a network of ducts that snake through the walls to vents. But these aren't the only two options available. There is a type of air conditioning that falls between the two, delivering the direct cooling of a window unit but with the efficiency and power of a central air conditioning system. It's called a ductless AC, or a ductless mini split system.
Installing a ductless air conditioner is not the right choice for all homes—but it is the right choice for many homes. To find out if your house is suited for the benefits of ductless air conditioners, call All-Pro Electrical & Air Conditioning. We are also available to help homes that are already enjoying ductless air conditioning with any repair or maintenance needs they may have. We are here to help you find the best home cooling solution.
If you are interested in installation of ductless air conditioning, or if you need service for a ductless system, call on the Boca Raton, FL specialists at All-Pro Electrical & Air Conditioning.
What Does Ductless Air Conditioning Involve?
The reason that ductless ACs are also called ductless mini splits is that they use the same split system of indoor/outdoor cabinets as standard air conditioners, but instead of a single large indoor unit, they have multiple smaller air handlers placed throughout the rooms. Each of these air handlers contains a blower fan and evaporator coil, and they connect through the back of the wall to the central cabinet outside. Refrigerant runs through the coil and the blower fan sends out conditioned air into the room. Ducts aren't required at any stage of the process.
The Benefits of a Ductless Split System for Cooling
These ductless systems have become popular in homes around the country for a number of excellent reasons. Here are just a few:
Energy efficiency: Because ductless mini splits use smaller fans instead of one large one, they consume less electricity than standard central air conditioners. The lack of ducts also increases their efficiency, since they don't gain heat along stretches of the ducts or risk losing air pressure through leaks.
Improved indoor air quality: The ductwork in a home turns into a reservoir for airborne contaminants that escape normal cleaning. A system that uses no ducts at all will not contribute to sending these pollutants around a house.
Zone control: The air handlers in a ductless mini split system can be controlled separately from each other. You only need to cool down the rooms that need cooling, which both helps save money and allows people in the house to enjoy personalized comfort wherever they are.
Space–saving: For new home construction and remodeling, going ductless frees you up from the space constraints of ductwork.
Call Us for Service for Ductless Air Conditioners
Although ductless cooling is easier to install than a conventional central AC, it is still not easy. You must have professionals take on the work, as well as figure out the proper size of system and how many air handlers you will require. All-Pro Electrical & Air Conditioning can take care of this job for you, and we are always here to help you with any repairs or maintenance your ductless system may require. We are your Boca Raton, FL ductless air conditioner specialists.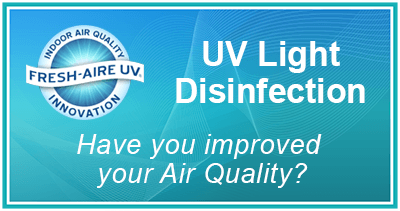 All-Pro Electrical & Air Conditioning services these areas:
AND MORE...