Indoor Lighting in Boca Raton, FL by All-Pro Electrical & Air Conditioning
In this day and age, there are certain comforts and luxuries that we are just so used to that we hardly think about them on a day to day basis. The ability to illuminate one's home with the flip of a switch, for instance, is an amazing convenience but one that we don't tend to dwell on very much. If your indoor lighting system is not professionally installed and repaired as needed, though, it will become very obvious very quickly just how vital your indoor lighting system truly is.
If you require any indoor lighting services, from the installation of a brand new system to repairs for older fixtures or damaged controls, let All-Pro Electrical & Air Conditioning know immediately. We are more than happy to help you to enjoy the great indoor lighting that we know you deserve in your own home. Contact us today to get started.
All-Pro Electrical & Air Conditioning provides indoor lighting installation, replacement, and repair services in Boca Raton, FL and the surrounding areas.
Why Schedule Your Indoor Lighting Installation with Us?
You may fancy yourself something of a DIY enthusiast, and this is something that we can relate to. It is a great feeling to hit up the hardware store, come home, and start completing projects around the house. The simple fact of the matter, though, is that it is important that certain jobs be completed by trained, experienced professionals. The installation of indoor lighting fixtures, controls, and wiring falls under this category. You absolutely must schedule any indoor lighting installations with a qualified electrician.
Not only does our staff have the tools, material, and training to install your indoor lights properly, but we also have the expertise necessary to ensure that you choose your indoor lighting system equipment wisely. Different jobs call for different types of lights, after all. You don't want to be lighting artwork with bright fluorescents, for instance. You also want to light your home efficiently, which is why we are happy to offer LED lighting services and other energy saving options. Call for more details.
We can Repair or Replace Your Existing Indoor Lighting System
Do you have switches that don't seem to do anything throughout your home? Are you tired of flickering lights, or of replacing lightbulbs with more frequency than should be necessary? Then the time to schedule professional indoor lighting repair services has come. There are a lot of different problems which can negatively impact the performance of your indoor lights. In certain cases, it could be a problem with the wiring of the system, which can have serious implications for your safety. Our electricians can diagnose any problems and resolve them entirely if this is the case.
More importantly, we are here to help you get the indoor lighting system that you've always dreamed of. Just because your lights work, after all, does not mean that you cannot still opt to replace them. Consider how much you are paying to light your home now, and how much you could save by replacing existing lights with LED lighting solutions. Whatever questions you may have regarding available indoor lighting services, know that All-Pro Electrical & Air Conditioning has the answers and services that you need. Give us a call today to get started.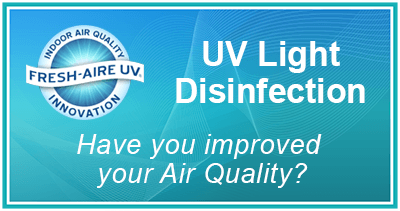 All-Pro Electrical & Air Conditioning services these areas:
AND MORE...