Insulation in Boca Raton, FL by All-Pro Electrical & Air Conditioning
Insulation is a basic part of how a home stays comfortable and energy efficient throughout the year. Although people tend to think of insulation first as a way to keep warm (because they associate it with jackets and other cold-weather clothing), insulation is vital for keeping cool during the summer as well, as it prevents heat from entering spaces the same way that it stops heat from exiting them. This thermal barrier makes the job of a residential heating system easier during cold weather, and eases pressure on the air conditioning system in hot weather.
A home that has insufficient or damaged insulation will quickly turn into an uncomfortable one that generates high utility bills—especially if there is lack of insulation in the attic, a primary spot for heat to escape and enter. All-Pro Electrical & Air Conditioning offers insulation services with blown-in insulation to help you patch up and improve your home's thermal barrier. Let us help you as we have helped so many other homes in the area when it comes to making your home more comfortable and energy efficient.
If you are in need of insulation services in Boca Raton, FL and the surrounding areas, call on the specialists at All-Pro Electrical & Air Conditioning today.
What Is Blown–In Insulation?
Residential insulation comes in a variety of different types. The one most people are familiar with is fiberglass bats, which come in rolls and are pink–colored. You find these bats often in attics, where they form a major barrier between the escape and entrance of heat. However, blown–in insulation is a useful alternative to fiberglass bats, and if you have skilled insulation professionals at work on your house, it can take care of many problems that other insulation types can't.
Blown–in insulation, which is also called loose fill, is made of shredded cellulose that is treated with boric acid fire retardant. Most of the cellulose comes from recycles paper products like newspaper. Although you might not think of paper as having much insulation power, a layer of cellulose is actually highly effective at blocking heat. The cellulose scraps are sent out through a hose and lain down in an area of the home that need better insulation. It works well for attics and is very useful for filling in oddly–shaped sections where fiberglass bats would need special sizing and cutting. The process is fast and if left in the hands of professionals it should provide a home with years of excellent insulating power.
Blown–in insulation has different R–values (the measure of how well insulation blocks the movement of heat), so please leave the job of selecting the right kind of insulation for your house to the experts. They will know what level of insulation is necessary and how to best lay it down.
Let Us Handle Your Needs for Insulation
If your house continues to suffer from high temperatures during the summer and the air conditioning must work as hard as it can to combat it, the problem may be inferior, aging, or damaged insulation. Give our blown–in insulation experts at All-Pro Electrical & Air Conditioning a call and they will do all that is necessary to give your home the proper heat seal.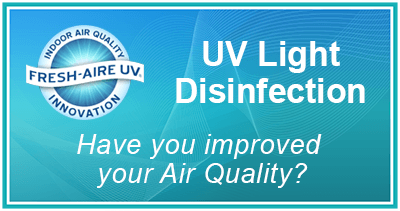 All-Pro Electrical & Air Conditioning services these areas:
AND MORE...