Duct Sealing in Boca Raton, FL by All-Pro Electrical & Air Conditioning
Most homes heat and cool their rooms through a network of ducts that channel air from the air conditioner and/or forced air-heater. These ducts, which are made from materials such as sheet metal, fiberglass ductboard, and insulated flexible plastic, must maintain an airtight seal along their length. If there are holes along the duct's length or at the connectors, air will start to escape and the pressure inside the ventilation system will drop. The consequences of this for your HVAC system, your bills, and your indoor air quality can be high.
The solution to this problem is to have professionals seal the air leaks in the ducts. You cannot do the work yourself with duct tape (which isn't actually designed for ducts). As soon as you believe that your ventilation system is suffering from damage, call up All-Pro Electrical & Air Conditioning. Our team in Boca Raton, FL has experience with sealing ductwork and are glad to help you out. Don't let leaky ducts ruin your heating, cooling, or indoor air quality: give us a call!
For expert duct sealing in Boca Raton, FL and the surrounding areas, call All-Pro Electrical & Air Conditioning.
Ways to Tell You Need Air Duct Sealing
When reading the above paragraphs, you might have wondered how exactly you are supposed to tell that you need duct sealing when the ducts are hidden from sight. There are a few signs you can watch for that will give you a warning the ducts have developed leaks.
Musty smells from the vents: Holes in the ductwork will often open up on crawlspaces and closed–in parts of your home that have musty and dust–filled air. When you notice such smells coming from the vents, it often means the ventilation system is drawing air through gaps in the ducts.
Low airflow from the vents: Air pressure will plummet because of breaks along the ducts. Even small holes can account for a 30% drop in efficiency. If you have detected hot or cold spots in rooms, check on the vents to see the airflow level. If it has decreased, you probably need work done on the ducts.
Spikes in utility bills: You should keep a close watch on your utility bills to see if there are any abrupt leaps in cost. This will often point to a problem with the HVAC system. You should have professionals look into it to see if the trouble is with the ventilation system or something else.
How Professionals Seal Ductwork
We mentioned above that duct tape is not a solution. Or, to be more specific, store–bought duct tape, an adhesive backed with cloth, is not a solution. Professional duct sealers use their own kind of "duct tape" made from metal foil. This is one of the more common methods of closing air leak in ducts, and is often used for sheet metal ductwork.
Another typical way that professionals fix air leaks is with mastic sealant. This is a resin–based adhesive that dries quickly and smoothly, but is also flexible enough to allow the ducts to change size during heat changes without tearing open the hole again. Duct sealers use a special caulking gun to lay down mastic.
Contact All-Pro Electrical & Air Conditioning for Duct Sealing
If you suspect that your ducts are suffering from breaks and air leaks, give All-Pro Electrical & Air Conditioning a call. We offer professional duct sealing services that will take care of the problem.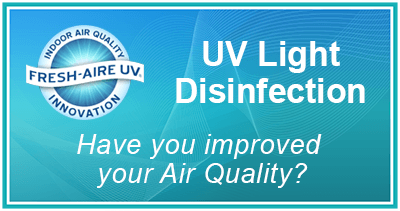 All-Pro Electrical & Air Conditioning services these areas:
AND MORE...