UV Air Purification Services in Boca Raton, FL by All-Pro Electrical & Air Conditioning
APCO® is a whole-house air purifier that uses activated carbon and germ-killing UV-C light to remove odors, chemicals, and biological contaminants for the lifetime of your air system. APCO® also extends the life of the air system by keeping it cleaner.
APCO® detoxes the air with a process called photocatalytic oxidation (a technology similar to the catalytic converter on your car's exhaust). The UV light reacts with titanium dioxide infused into the carbon which effectively disintegrates the captured contaminants, leaving only harmless water vapor and CO₂ which are released back into the air. This process leaves the carbon cells clean so they never fill up or need to be replaced. The result is clean, odor-free air throughout the home.
Click here for more information
Fresh-Aire UV Systems are tested and validated against bacteria, viruses, mold and fungus.
Installed in the HVAC unit they are designed to disinfect the air as it circulates through the ventilation system and destroy contaminants on surfaces.
Proven to keep the coil inside the Air Handler free of mold and maintains a clean drain pan.
Fresh-Aire UV systems have been tested to achieve up to 99.999996% reduction on microorganisms. Chemical Free disinfection, safe and effective.
A very large percentage of microorganisms have an already defined microwatt dose for UV inactivation including Coronavirus.
Of the many kinds of pollutants that can enter into your home's HVAC system and lower the quality of its indoor air, the most worrisome are microbes and mold spores that create serious health problems. Bacteria, viruses, germs, and other microorganisms may lead to regular illnesses in a household and can present major complications for people who already suffer from health issues.
Unfortunately, most standard air filters and even electronic air cleaners are ineffective at stopping organic pollutants. Some solutions involve using chemicals that leave behind unpleasant residue, making them not very worthwhile as "solutions." But there is a way to eliminate organic contaminants from your HVAC system and your indoor air that's safe and effective: a UV air purifier. Call All-Pro Electrical & Air Conditioning and speak to our indoor air quality specialists today about installing UV air purifiers for your home.
The professionals at All-Pro Electrical & Air Conditioning install and service UV air purifiers in Boca Raton, FL and the surrounding areas.
How UV Air Purification Works
A UV air purifier uses a germicidal UV light to bathe an area of the ventilation system in a home with high–frequency ultraviolet radiation. Essentially, it's a powerful UV light bulb. Ultraviolet radiation causes cellular disruption to any organic material moving through the ductwork, destroying its DNA and either killing the cell or making the cell unable to reproduce, rendering it inert and harmless. This process leaves behind no chemical residue and offers no danger to humans.
UV germicidal lights were originally used to treat illnesses such as tuberculosis (the man who discovered this property won the Nobel Prize for Medicine for to his research), and soon moved into use in hospitals and care facilities to keep viruses from spreading through the ventilation system. Eventually, UV air purifiers entered the residential world, and now they are a top method for seeing that microorganisms such as mold spores are removed from homes.
Call Professionals for UV Germicidal Light Installation
You must leave the job of putting in UV air purifiers for your home to experts. Although the lights do not present powerful enough ultraviolet light to damage human tissue, you still do not want them installed clumsily so they cannot properly perform their function. Let the indoor air quality experts handle finding the right place to put the lights, and then the process of connecting them to a power source and fitting them inside the HVAC system.
Also keep in mind that a UV air purifier may not be the answer to your home's specific problems. If you are experiencing cold and flu symptoms in your home, biological pollutants are only one possible explanation. Let our professionals find out what specifically is damaging your indoor air quality so we can find the right type of installation to counteract it.
We Offer UV Air Purifier Repairs and Maintenance
Like other types of lights, UV air purifiers will need to have their bulbs changed from time to time, and they require other services and repairs to keep them working. You can count on All-Pro Electrical & Air Conditioning to take care of whatever maintenance and repairs your UV air purifiers may require.
No matter what service you require for better indoor air quality, you can always count on our services to be among the best and most comprehensive around.


Featured Promotions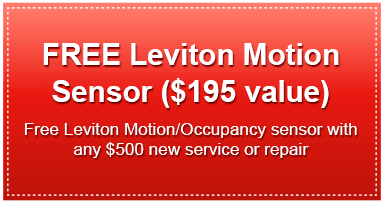 All-Pro Electrical & Air Conditioning services these areas:
AND MORE...