Growing up in the very small town of Dighton, Massachusetts, 40 miles south of Boston, Bill Sylvia always liked fixing things – and he still does. Upon graduating high school, he followed that passion to the Coyne Electrical School of Boston, one of the largest and most reputable electrical and electronics training organizations in the Northeast, where he traveled to and from, daily for 2 years.
After completing the program in January of 1982, he moved to Florida and immediately began working on commercial projects, including hospitals, country clubs, and restaurants, for a small electrical company in South Florida. In 1984, he received his Journeyman Electrician License and was quickly promoted to head of the company's Commercial Projects division.
In 1986, he went to work for a larger electrical company, also in South Florida. There, he was able to expand beyond just commercial projects into large residential projects and private homes.
With 13 years of experience under his belt at that point, the now Master Electrician, decided to break out on his own. In 1995, he formed All-Pro Electrical Contractors, Inc. with the goal of "exceeding customer expectations every day" by delivering honest, reliable service and upfront pricing, and treating every customer's home as he would want his own home treated.
In his new expanded role, Bill quickly became aware that many of his customers seemed to have persistent reoccurring problems relating to their conditioning systems. It became evident that although other companies had installed the air conditioning systems, the repair was quite different, and their technicians were unable to resolve the customers issues.
As your air conditioner runs off electricity, it shouldn't come as a surprise that an electrician's skill and knowledge would often be required to resolve technical issues. Most companies in the South Florida area do not have technicians that are cross trained in electronics, so they are not able to diagnose and repair air conditioning electrical problems.
Bill was once again inspired and was onto his next mission, to expand his business and establish a company that offered technicians who'd have both electrical and air conditioning knowledge. Bill enrolled at the ABC Institute, determined as always to increase his knowledge. After his busy workdays, he spent many a long night studying. He passed his exams and was then proudly able to offer his customers the best of the best service. Cross trained, multi skilled technicians.
Believing you can never have too much knowledge, Bill is part of Nexstar Network, a member-owned organization that empowers business leaders through continued education and the sharing of ideas. In 2008, All-Pro Electrical and Air Conditioning was awarded the Nexstar Network Customer Service Award.
Married for over 30 years, Bill and his wife Beverly have two boys, Cameron and Jake, and a Golden Retriever named Seguin, after the Dallas Stars' Tyler Seguin. As you probably guessed from the dog's name, Bill is a lifelong hockey enthusiast. He grew up playing ice hockey in Massachusetts and has played in adult leagues in Florida over the years. Bill enjoyed watching both of his sons play youth travel hockey, and he loves going to see the Florida Panthers with his sons.
Bill also believes in giving back to the community where he's raised a family and built his business. As such, he's actively involved with Habitat for Humanity of South Palm Beach County, Make-A-Wish Southern Florida, and Boca Helping Hands, a community-based nonprofit that provides food, medical and financial assistance to meet basic human needs as well as education, and job training.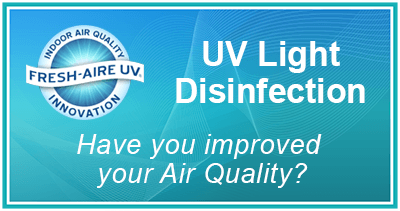 All-Pro Electrical & Air Conditioning services these areas:
AND MORE...